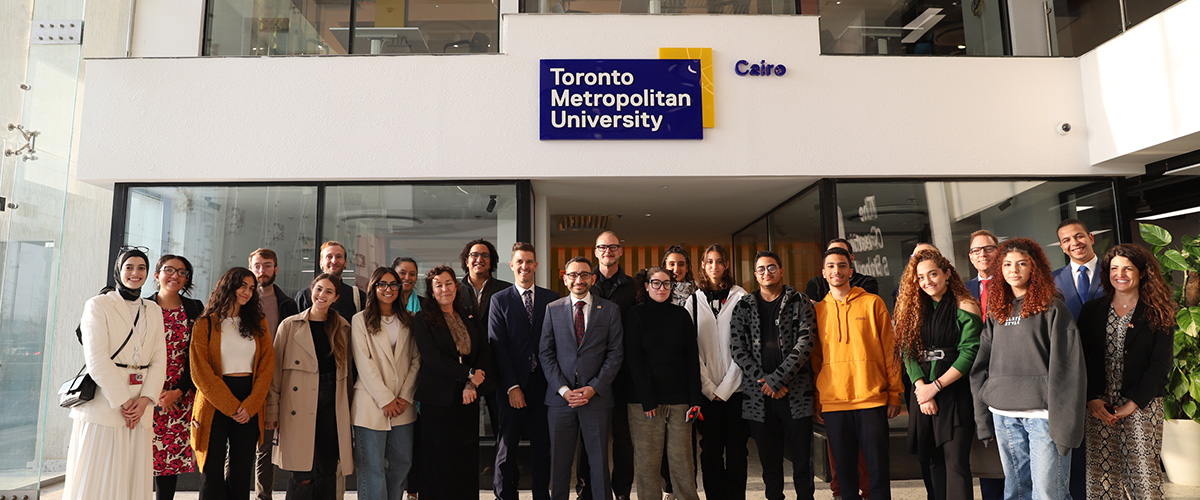 Happening on Campus - December Edition​
December is always one of the busiest months of the year. With festivities, trips, workshops and the end of the semester all happening at once, there's a lot to cover this month!
Our Workshops This Month
Our first workshop of the month was our Identity Wellness Workshop, given by our Student Wellness Specialist, Habiba Yousry. This wellness workshop gathered our students together to discuss what identity is, what factors it is comprised of and how one's identity is shaped throughout their experiences in life. This wellness workshop was followed up by a wellness workshop given by UofCanada's very own Entrepreneurship student, Mahmoud Mashhour. This was the second time we took on the topic of addiction. While it may be a topic that is typically avoided and dismissed, the use of substances among youth is prevalent enough to provoke such a conversation. Having Mahmoud Mashhour give this talk from the perspective of his own personal experiences was a thought-provoking and insightful experience for us all.
The remainder of the workshops we held on campus this month were ones that revolved around The Creative School's Fashion Program. The first fashion workshop was given to us by none other than Almah and The Egyptian Clothing Bank along. Sustainability has come to be one of the most important aspects of strategic decisions and the fashion industry continues to find ways to incorporate such values. One of the ways that The Egyptian Clothing Bank relayed onto our students during this session was through upcycling; taking scrapped clothing and creating something even more aesthetically appealing through creative patchwork designs. Along these same lines, we also had a session given to us by our very own Mariam Hamid, Creative School Teaching Assistant as well as Salma Elgabry. Their project, Nomow, takes old kastour pyjamas and upcycles them to create pyjamas for children. Not only does this initiative provide children with warm clothing, but it aims to provide an enriching experience for kids in teaching them in an empowering manner all about independence, decision making and sense of responsibility. Last but certainly not least, we were given a khayamiya workshop by fourth generation khayamiya expert Mohamed Abdelwahed. Culture has always been strongly intertwined with fashion. Incorporating a historical art form such as Khayamiya is a beautiful way to keep cultural influences alive in modern-day fashion.
This Month's Talks
We we're thrilled to host The Honorable Omar Alghabra, Canadian Federal Minister of Transportation and TMU FEAS Alumnus on campus this month. We not only had the opportunity to interview The Honorable Omar Alghabra, but we were also able to invite him to an open discussion with our community. Through a talk conducted by our Student Union President, Mariam Amr, and Media Production student, Sara Ali, we were able to feel motivated and learn a lot about what success means, how to achieve it, the importance of choosing the company you surround yourself with and many more inspirational topics.
It's important to have a strong sense of self-awareness and because we're aware of just how crucial of a characteristic this is, we invited RankUp to join us and give our students some one-on-one career counseling sessions. Choosing a career that is tailored to your strong suits and your strengths is an experience and thought process that is entirely subjective. Taking into consideration the nature of such a decision, we believe that having individually tailored advice regarding career paths is a much more effective manner of giving personalized advice. Equivalently, it is always important to understand how to show such talents in the most effective ways. Having Schindler give us a talk about the perception of talents in multinational corporations was an eye-opening experience for our students to gain perspective of the processes of the work force.
Lastly, we're so excited to announce the return of our long-awaited Cultural Salons! We had our very first talk with Ally Salama, EMPWR's CEO and Mental Health Ambassador. We got to learn all about what being a Third Culture Kid means. In an international community, many of us have lived in and been raised with different, and often times conflicting, cultures. The experiences that come from living with multiple cultures can cause a lot of conflict, but also grant a lot of experiences for self-awareness. We were all happy to feel included through learning the opportunities and challenges of being a TCK.
A Month Full of Smiles
December is a month that is infamous for its holiday spirit and as such, our Student Union hosted our full-blown annual Christmas Party! This year we went all out with a light and sound system, multiple DJs, a holiday-themed movie, catering, and a bazaar. But this was not the only cause for celebration this month. We were able to properly celebrate our Peer Leaders this month. For all the effort that they put into welcoming this year's freshmen, we took the Class of 2026's peer leaders to the Wadi Degla Protectorate. They got to enjoy some time together over a day of food, music and activities. Considering this month is also a time to give back, our club, Tides of Hope, hosted a football festival. We had multiple different times all lined up head-to-head with a bazaar serving food and multiple types of goods and accessories! With prizes awarded to first, second and third place, we were thrilled to have had such an event. We know we brought the competition to the field.
As the month progressed, TMU Cairo had their first edition of The Creative School Egypt Festival, the Short Films Edition. In 103 minutes, we screened 9 different short films chosen from TMU, all to be shown to our community and all meant to touch on particularly controversial and touchy subjects. It was very insightful to have witnessed how many different topics were perceived in vastly different cultures.
Moreover, we had both our staff and students go on a lively one-day trip. The HR trip this semester was a trip to Port-Said, where we spent time getting to bond further over ferry boat rides and sightseeing. On the other hand, we took our students on an extensively adventurous trip to the beautiful city of Alexandria. We went to multiple different historic sites, ate at multiple key restaurants and had the time of our lives!
As we all know, the World Cup this year was more thrilling to watch than ever before. With the time and effort put in by our Student Union, we got to bring our community together in both anticipations and cheer to watch the FIFA World Cup final match between Argentina and France. We were all on the edge of our seats during such a suspenseful match, but it brought us such a sense of community to watch history unfold before us.