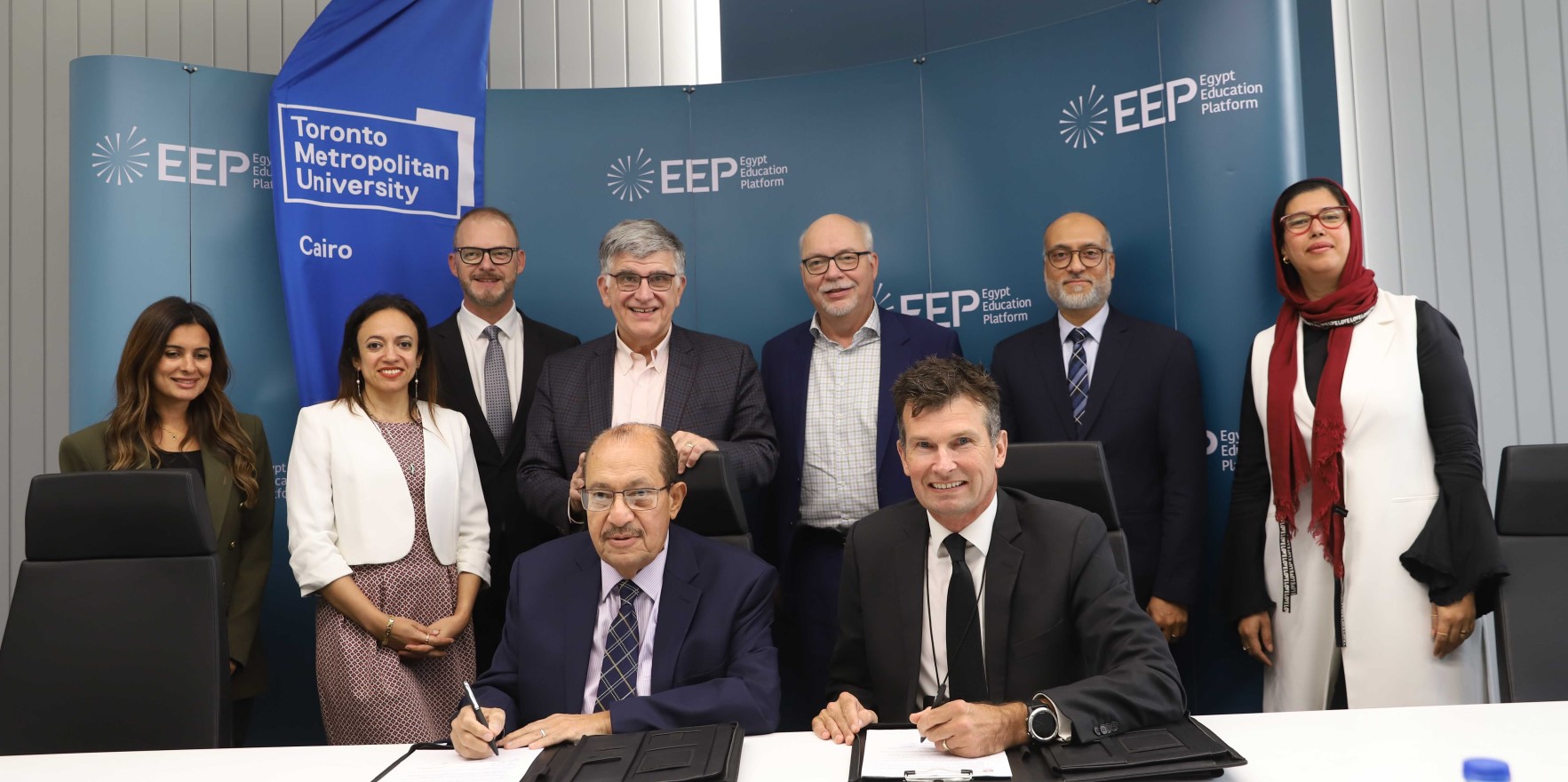 Happening on Campus - November Edition
November marked a very eventful month for us this year! We were delighted to have been academic partners at COY17 and COP27 this month. Sustainability and climate change are topics that are close to our hearts in our community. To have been able to attend such conferences where our values and enthusiasm were shared on an international level. This gave us a platform to demonstrate our attitude towards academia and its impact on the planet's future to many people of influence. 
It was an honor to have many distinguished guests from Prince Edward Island with us on campus and at COP27. We got to host Dr. Farooque, Associate Professor at the University of Prince Edward Island and Interim Associate Dean for the School of Climate Change and Adaptation, The Honorable Steven Myers, Minister of Environment, Energy and Climate Action, Legislative Assembly of Prince Edward Island, Mr. Derek Ellis, Director of Prince Edward Island's Sustainability Division, and Mr. Brad Colwill, Deputy Minister, Environment, Energy and Climate Action, Prince Edward Island Government. 
Several esteemed guests from Toronto Metropolitan University joined us here in Cairo. We were thrilled to have President and Vice-Chancellor Dr. Mohamed Lachemi, Dr. Thomas Duever, Dean of FEAS, and Dr. Charles Falzon, Dean of The Creative School. Their presence with us made the connection between our faculties here in Cairo and the faculties in Toronto stronger than ever. 
We were excited to have been sponsors in collaboration with our partners, Bright Side Advising Center, for such an incredible event. Hosted by Imperial College Egypt, the annual IGCSE top achievers' awards were a prestigious and entertaining event meant to celebrate the accomplishments fulfilled by IGCSE students. 
Photojournalist Aly Hazzaa held a very informative session where he shared his experience and what he learned from being an avid street photographer. With our photography competition coming up, our students benefited a lot from the tips that were shared. Arguably the most important lesson to learn is that photography skills do not require fancy equipment but rather the understanding of both the tools that you do have available to your views on what's worth capturing. 
This month we signed a Memorandum of Understanding with the British Applied College. This MoU will provide our students with skills and training, an exchange program between both campuses, access to advanced facilities, the potential for placement of our alumni in the UAE market, as well as joined research ventures. We are excited to be part of this endeavor, and we look forward to what this partnership will bring for both parties. This was not the only partnership we made this month.  
We participated in signing ceremony with the Egypt Education Platform (EEP). This signing marks the start of what will be a very prosperous partnership. EEP, being an umbrella organization connecting multiple different institutions, namely GEMS, has a broad portfolio from which we will look forward to collaborating with.  
The Entrepreneurship Center launched their Launchpad Program, and those who signed up got to further immerse themselves into the world of Egyptian startups and expand their horizons after having heard from industry experts. We value what it means to have an entrepreneurial mindset. Therefore, such programs help our students to expand their networks and create effective connections. 
The New Generation Schools received a warm welcome from our enthusiastic community here at UPEI Cairo Campus and TMU Cairo this month. Students had info sessions highlighting our unparalleled programs and facilities as well as activities around campus. We were happy to see such radiant energy in return from our high school students for the day. They brought radiant smiles and high spirits, and we look forward to having them on campus in the future. 
Our annual Deans Honors Awards Ceremony is something we hold dear to us each year. During events like this, we can recognize the much-deserved efforts of our top-achieving students and their dedication to their education. Students from UPEI Cairo Campus awards received their certificates, signifying the recognition of their accomplishments. 
Our Women in Engineering (WiE) TMU Cairo Chapter's first-ever Meet & Greet took place this month and was a promising start to what will be a revolutionary club on campus. This club was initiated by TMU Cairo Engineering students Eman Abodaher, WiE President, and Aseel El Hamed, WiE Co-President, and is being led by Dr. Mona ElMosallamy. We look forward to seeing the impact this club will make in the long run! 
A significant part of education happens outside of lectures! Our TMU fashion and media production students each had their respective workshops from highly experienced individuals in their fields of study. Leo Carlton, Talismans for the contemporary pagan wxtch, gave our fashion students a workshop on their work in VR sculpts, 3D scanning, and printing in the fashion industry. Our media production students had a workshop with Dr. Richard Grunberg, Program Director of Media Production, who flew all the way in from Toronto to be there. This workshop familiarized our students with concepts such as shooting and lighting techniques, different set-ups, makeup, costumes, props, and more. 
We always have and will prioritize the practical aspect of learning. Our fashion students had their first delve into the industry and the work that goes into fashion behind the scenes. This gave our students the opportunity to hear from industry leaders in ethical leather and lace production. Ahmed ElGabbas, CEO and Creative Director of Leopelle, a dominant manufacturer in the ethical leather industry, helped impart his knowledge regarding the manufacturing process that goes into making said leather. 
Finally, the last event of the month was our nine-day trip to Nigeria. As an international campus, one of the many nationalities we have is the Nigerian nationality. Within these nine days, our international team, accompanied by UPEI Provost Dr. Kim Critchley, visited both Abuja, the capital of Nigeria, and Kano. With 16 school visits total, our team made a productive impact on each and every one. We're thrilled to have earned so much enthusiasm from such distinguished schools. With December coming up, signifying the semester coming to an end, we look forward to many more activities!